FROM A RAW FORM TO THE ART OF VERA MONFORT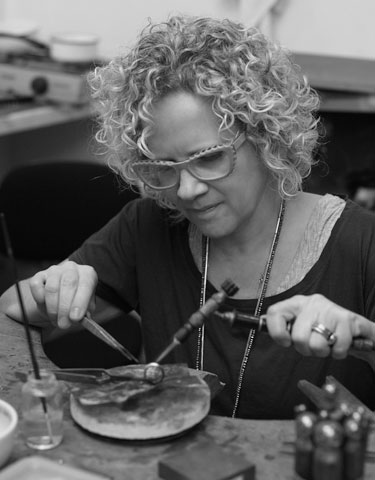 For 17 years Vera Monfort has been fascinated by stones.
The raw materials the artist uses range from gems and corals to the uncommon volcanic lava. The minerals are precisely supported by noble metals: gold and silver.
Devoted to the study of art, she has turned travelling into a search for unusual stones that are the sources of her creation activity.
Vera Monfort respects the materials she chooses; values the recesses, obeys the overhangs, underlines the veins, differentiates the colors and highlights the volume of the gems. The forms of the earrings, bracelets and pendants are unique and astounding because they bend to the materials the artist works with.
The constant experimentation ensures Vera Monfort's style: choosing the raw stone up to the final production process of each piece.
The creative process of transforming nature into bold beauty is her focus. These are creations of an aesthetic, daring and exclusive refined character.